Machine Learning Datasets
Machine Learning Datasets
How to download a machine learning dataset for PyTorch and TensorFlow in Python
Without any need to download, a variety of popular machine learning datasets can be accessed and streamed with Hub with one line of code. This enables you to explore the datasets and train models without needing to download machine learning datasets regardless of their size. Access classical datasets like CIFAR-10, MNIST or Fashion-MNIST, as well as large datasets like Google Objectron, ImageNet, COCO, and many others in Python.
How to visualize machine learning datasets?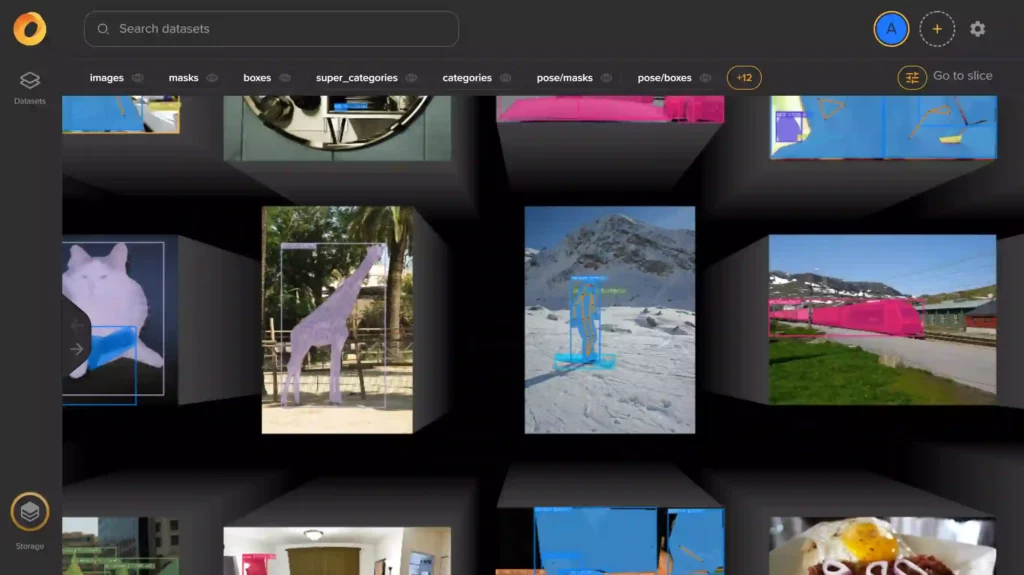 What are the public machine learning datasets available in Activeloop Hub?
To programmatically view the full list of available datasets, simply run:
				
					import deeplake 
print(hub.list('activeloop'))
				
			
How to load a specific machine learning dataset in Activeloop Hub?
You can load a specific dataset in a python workflow using:
				
					import deeplake
ds = deeplake.load('hub://activeloop/dataset_name')